How to Survive the First Week of Teaching High School English – Or Die Trying
The crazy part about being a SAH mom is that I no longer have to deal with the ramp-up and emotional explosion that is THE FIRST DAY OF SCHOOL. Of course, I am buying school supplies (for my own child – novelty!) Still, I see all the half-joking status updates by my teaching friends mourning the death of another summer and the rebirth of their teacher personas. When you think about it, it's amazing that we resurrect those box-shaped teacher zombies every year. Do you think the students know when they're being taught by the undead? The reality is most teachers only want the best for their students and have probably spent their spare time looking into something like hybrid learning consulting so that they can offer their students the best quality of education.
I was thinking these thoughts and pondering my first teaching experience. I had spent a week trying to prepare for those first real students (not ones that were owned by a practicum or student teaching mentor), and had slept maybe 2 hours the night before. I was excited, scared and totally unprepared for what I was stepping into. I wondered if to would be like speaking for those English language courses similar to something like EffortlessEnglishClub.com helping adults with their English language skills.
Since I'm pretty sure I was not alone in my lack of understanding, I decided to share with you the best things I learned from those first few weeks of teaching high school English. Maybe they will help you. Maybe I'm too late to help you. Or, maybe you'll just nod your head and say, "Yep. I probably shouldn't have done that either."
How to Survive the First Week of Teaching High School English – Or Die Trying
1. Overprepare
Have a clear plan of what you want to teach this week at least a month in advance. Oops. Oh, well. Just do your best to scramble something together and be really prepared next week. Besides, your first week should be all about getting to know your kids and teaching routines, anyway. When the time comes to lay down the heavy doctrine of Hamlet and Onomatopoeia, you will feel confident and teach better knowing what you're going to do. Your students will see this and respect you more for having a clear path for them to follow. They will also respect you more for not making them spell Onomatopoeia.
2. Set Reasonable Expectations
Nope. They're not going to like reading Chaucer or doing a multimedia presentation about the symbolism in the Great Gatsby during the first week of school. You need to first recognize that you are teaching high school students. It will be a miracle if they can write a paper without including a 🙂 or an LOL.
Still, don't teach to the bottom. Give your lesson plans enough wiggle room so that they can be tailored to each student's level. One cool idea is to give a syllabus at the beginning of the semester that entails how a student can get an A, B, or C in your class. That way they can decide for themselves what grade they would like to get. Of course, that also means that you would have had to plan ahead for that, and seeing how it's already the end of the first week of school….bullocks.
3. Teach Routines
Don't be ashamed to take some time and teach the procedures for your class right up front. How to turn in papers, how to get a bathroom pass, what can be said or should never be said in class: these things are the bread and butter of your everyday teaching experience. Take the time to teach them now. Otherwise you'll have a unending rash of students crying on your desk because they "didn't know the makeup policy" or "didn't know the homework was graded." On the other hand, it can lead to some very excellent bribes.
4. Have a Seating Chart, Preferably in Alpha Order
A lot of teachers are "too cool" for seating charts, and you are probably one of them. I was. Until I saw that an alphabetical seating chart makes grading easier, memorizing names quicker and discipline better. It is the least personal way to break up a clique, unless they all have the same last names. Then you're screwed.
5. Plan for Bad Behavior
Yep, the first month is the "Great Testing Grounds." It sounds like something out of the "Hunger Games," right? It is. You say to me, "Well, I've been teaching for a full week and my kids are all angels!" Yes. That's because they don't turn back into the demons they are until about week 3. BE PREPARED FOR THIS.
If you don't have a clear behavior plan established by then (either through class consensus or good old-fashioned dictatorship), you won't have a chance to reign in their real-life Lord of the Flies tendencies. How will you explain to your principal why there is a pig's head on top of your projector? Not good. Better to do discipline now than to suffer the wrath of the insane children later.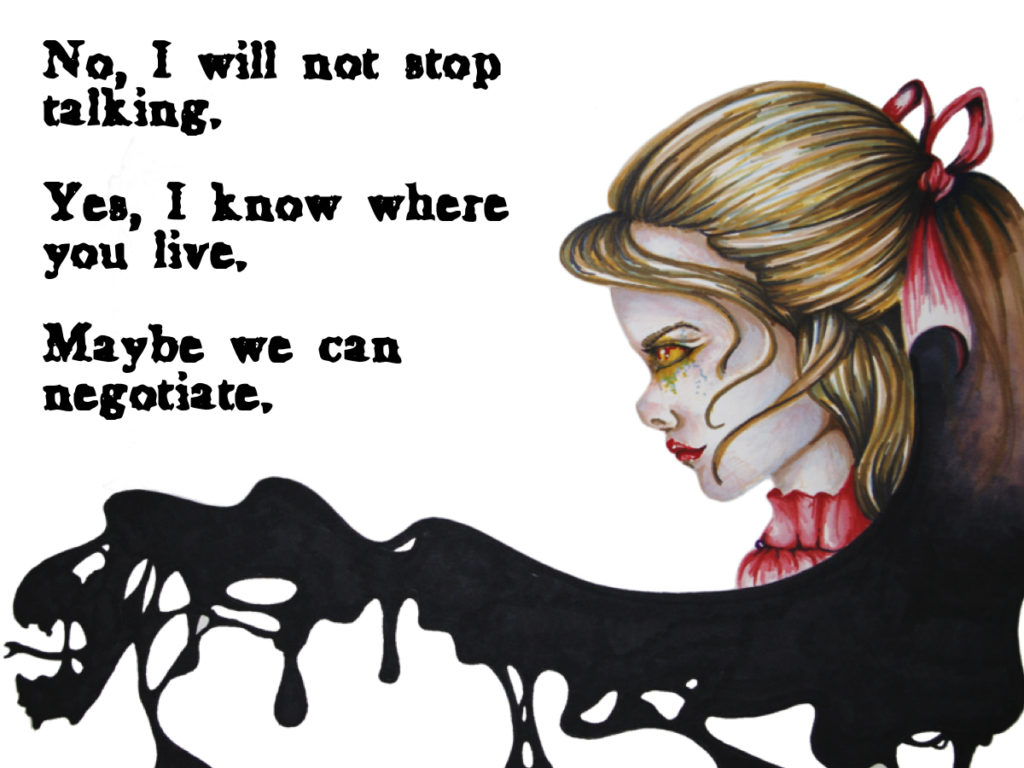 6. Show Them You're the Boss
My first year of teaching was with gendered classes. I had 3 classes of girls and 3 classes of boys. This whole teaching experiment was based on the research book of Dr. Leonard Sax, Why Gender Matters, about the effectiveness of single-gender classrooms. While a lot of my fellow teachers thought it was malarky, they couldn't deny that the test scores improved considerably over the next 5 years.
What I thought was so helpful was finding out how importance dominance is to young male students. While girls are motivated to connect personally with the teacher (hence, the compliments, presents and general hobnobbing), boys are motivated to test a teacher for classroom control. This means that you must establish that you are in control of the classroom from day one. Don't be a douche, but make sure that everyone knows that you have eyes in the back of your head and that there are consequences for breaking the rules. Every time.
7. Have a Backup Plan in Case of Technical Failure
Admins love knowing that you are using technology in the classroom. It makes them look good and your students get some valuable non-Instagram time on the computers. Just make sure you have a backup plan. If you have a PowerPoint, make sure you print out enough copies for them to look at, just in case things go teats-up. Trust me, they will.
8. Know Your Students
Not just their names, although that is also important. I mean, talk to them, one-on-one, and find out who they are. All you need to know at first is something simple and concrete. Who is on the Varsity Cheerleading team? Who loves to listen to Country Rap? Who has a secret Elmo collection? It helps them know you care, and gives you a better chance of actually teaching them in a way that they will remember for a lifetime.
9. Don't Eat Alone
With most first-year teachers, it is almost a necessity to sit in the classroom during lunch and grade or supervise the weird kids who want to eat with you. Don't. It is vital that you eat with other teachers, complain about the psycho kid in 4th period with the drawings of rabid monkeys on his paper. You usually find that the kid has problems in other classes, too. Not only that, but you expand your professional network and learn strategies that you need to survive this first year.
10. Have Fun Every Day
No matter how intelligent you are, you didn't get into teaching to show off your smarts, did you? DID YOU?!?! Go home. Now.
Ahem. To everyone else:
You got into teaching because you had a teacher somewhere along the line that mattered to you. They told stupid jokes and told you you were smart and you decided that you wanted to do that for a living. Do that for your students. Find inventive ways to make teaching fun! For one example, buy whiteboard paint online from Writey, paint a wall in your classroom, and let the students draw mind maps on the wall! No one can connect with a teacher that is stressed, harried and frustrated. Tell a joke, do a dance, make a craft or just talk about the movie Warm Bodies for a half hour. You will be happier and your students will feel honored that you decided to be a real person with them for just a little while.
You Have Time for Just One More: