The Not-So-Miserable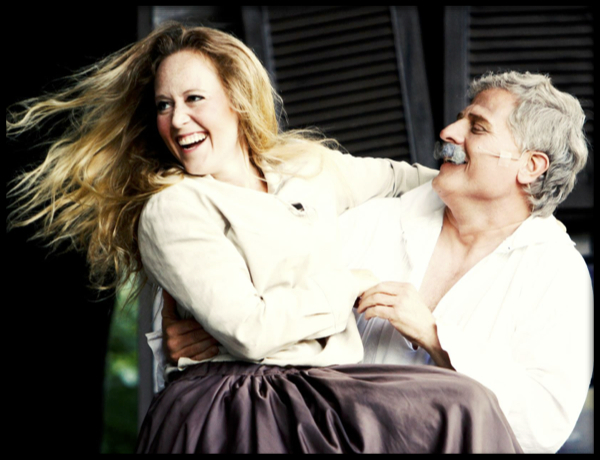 As many of you know, I grew up on stage. In fact, I was literally formed because of musical theater. That might be too much deep doctrine for you to handle, but it's the truth. If it wasn't for one very ill-fated (well-fated? We'll never know for sure) production of The Magic Flute, it's likely that I would be a dachshund named Portapotty.
Although I didn't perform in my first 2 years of life, I went to rehearsals almost daily. I could sing all the music for "Guys and Dolls" before I fully knew my ABCs. I debuted on stage as Roo in Winnie the Pooh, and I'm pretty sure I nailed my one line in my little be-pouched costume. Although I did a stint as a music video singer for Sparky's Safety Video, my first love is and has always been the stage.
When I got married, things changed. I was young and hot, and I had a husband who knew nothing about the theater. Since I was still ingenue-level material, he was very concerned with the idea that I would be kissing or pretending to love other people on stage.
"It's just acting," I said.
Kyle said, "Yeah, but you're still doing it, right? Whether or not you're attracted to the other person doesn't matter. You're still actually making out with someone else."
"No. I'm just pretending. In fact, I'm pretending it's you."
"If you were pretending to have sex with someone else, it would still look bad, even if you weren't actually doing it. What do we tell our daughter? It's confusing, it looks bad, and I am uncomfortable with it."
So. I didn't act for a while. In fact, I didn't act for a long while. Although I played a bit part in a Sundance Film Festival entry, that was it. I directed a couple of shows where I did "plant-and-perform" ballads, but I haven't done any real acting for over 10 years.
Until now.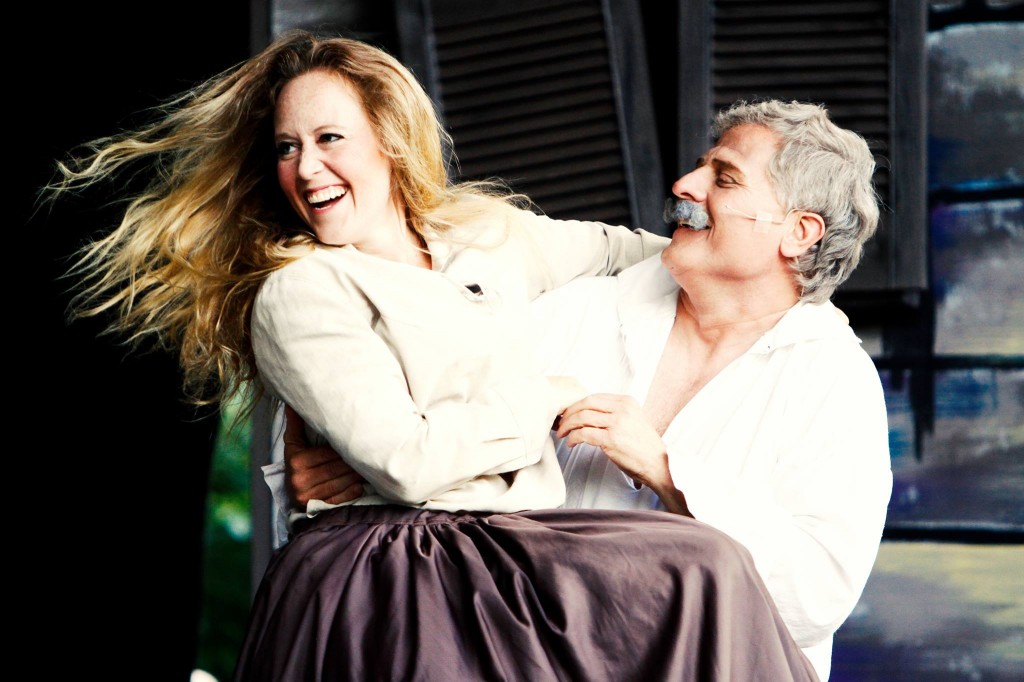 Enter Les Miserables, the epicenter of my stage dreams. It's the show everyone wants to be in. It's the show everyone wants to do. When I heard that the Sherwood Foundation for the Performing Arts was putting it on, I knew that I was going to be in that show. Great numbers for leads (although I wasn't really sure how my super-soprano voice would fit in as a lead), but even better numbers for general cast. I put together a dynamite audition and got called back for Madame Thenadier.
Unfortunately, even though I NAILED that callback, I didn't get cast. Not even as a member of the general cast.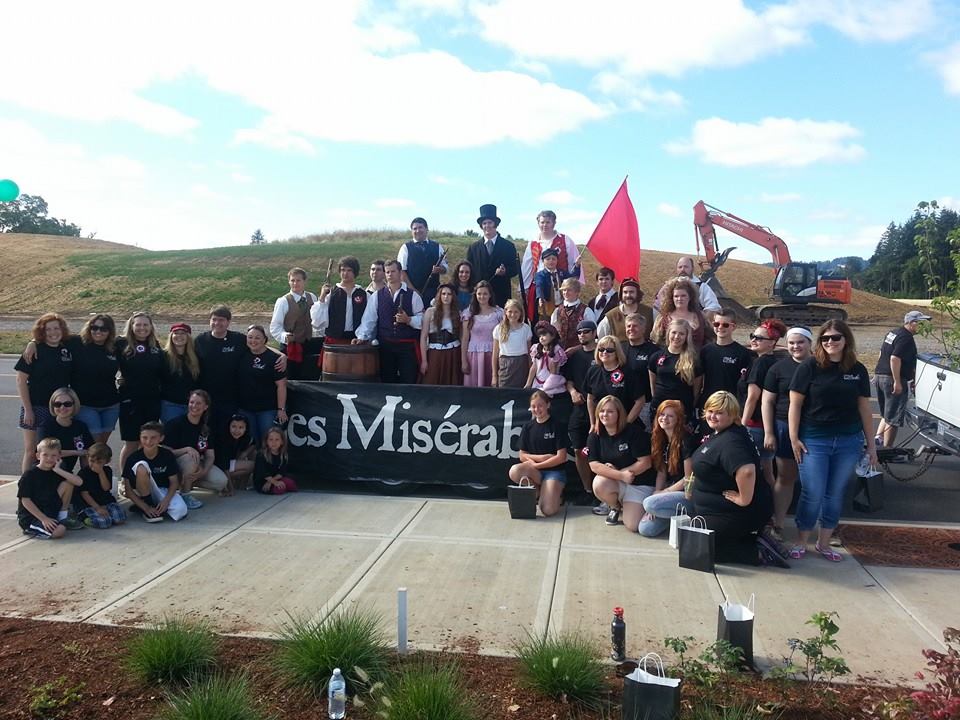 I was so sad. For the first time, Kyle had been really supportive of me being in the show. I had even helped Abigail prep an audition for little Cossette, and had these wonderful mental images of she and I being able to do our first show together. I was recreating my own stage story for her, and giving her the opportunity to be involved in a thing that made me what I am.
I cried. I called my friends who DID get cast and congratulated them. I offered to help on the set, if they needed me. After all, if I didn't get to be on stage, why not at least be a part of the production? If I was lucky, I would get to sing "Lovely Ladies" from backstage while propositioning the prop people.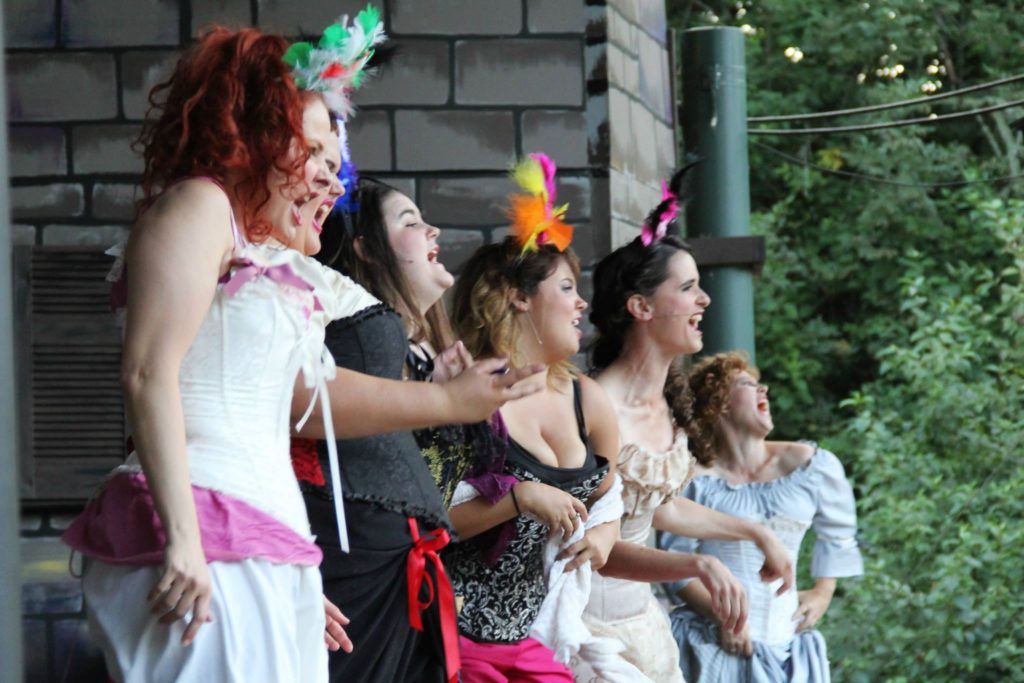 They didn't email back. They didn't call. For about a month, I had to come to terms with the fact that they didn't need me or want me.
While on vacation, I got a call from the director. I called her immediately back.
"Willow. I made a huge mistake not casting you."
Shock. Gigantic smile. White-knuckled fingers on the phone.
"But, I've already cast all the parts. I was wondering if you'd come on as my assistant director." What she didn't say is, "Also assistant costumer, assistant set builder, and assistant choreographer." But I still would have said the same thing if she had.
"Hells to the yes."
So, I was able to come in and do what I do best: boss people around and sew frickin' awesome dresses.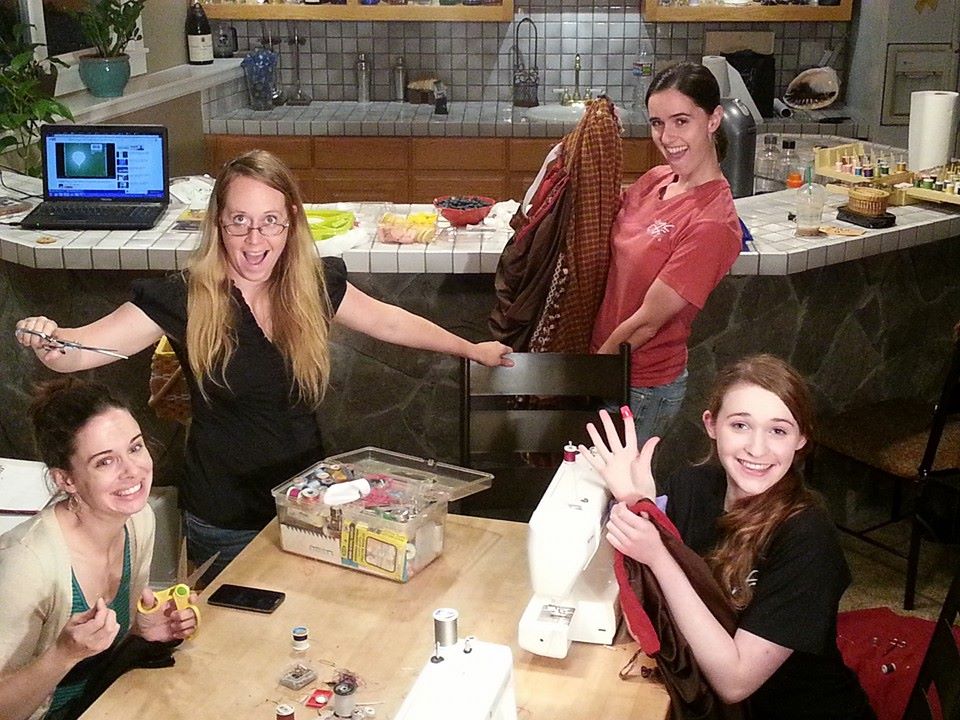 Along the way, I learned all the parts(ish), and became the understudy for all the female roles, in addition to making it in as a bit character in all the big scenes. I even fulfilled my ultimate dream. I sang "On My Own," and "A Little Fall of Rain," for an audience. I even got a kiss out of the deal.
Tonight, the show goes up. The one that I have worked so hard to assistant direct, costume, set build, and act for. I will be in 10 scenes, with just as many costume changes. I sing 6 songs. And, my daughter is in almost every scene with me.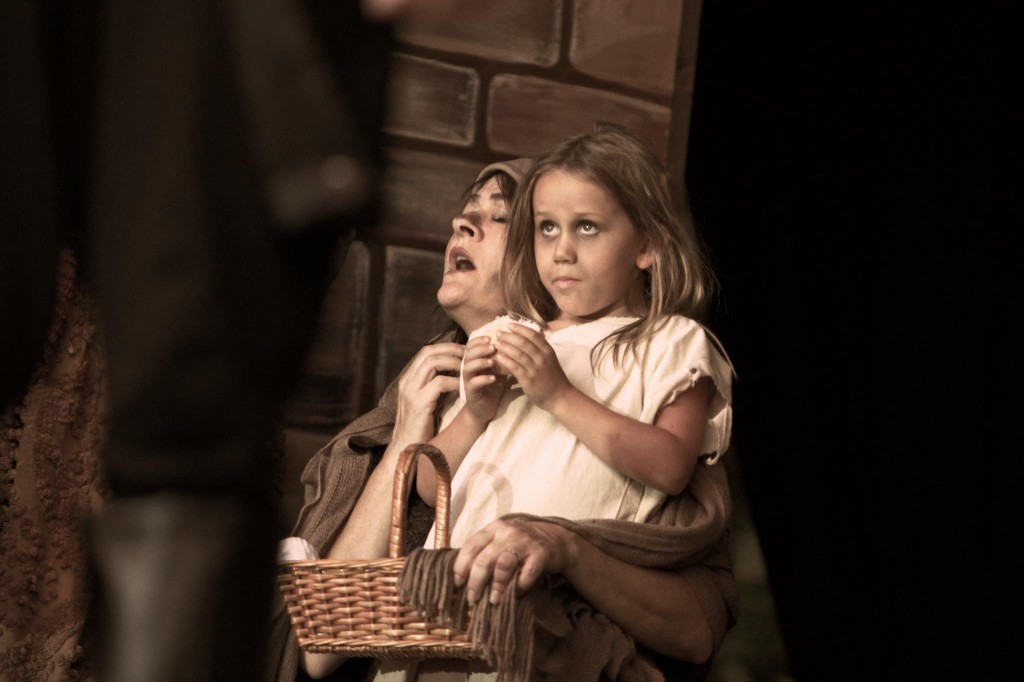 What is it like to feel the circle close? What is it like to know the fragility and constance of life and living and the human experience? It's like being in a play. And, I recognize more and more that every moment of my life is on this great stage of existence. People enter and exit. But, even after your last scene is played out, there are people there to welcome you from off the stage and enfold you into waiting arms. To take you to that amazing cast party in the sky.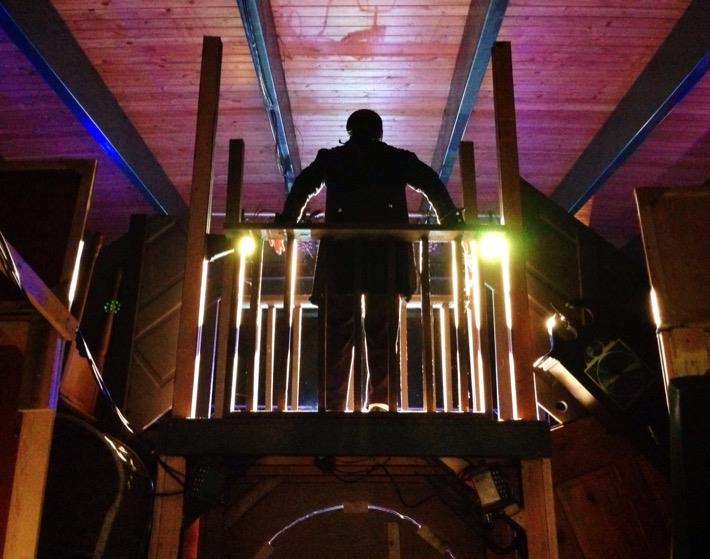 I'm so glad that I got the part that I'm playing, the part of being Willow, Abigail's mom, Gaylene and John's daughter, Kyle's wife. It's a good role, with a lot of speaking parts, good music, and fantastic choreography.
And, as in Les Miserables, I hope my life has a great final scene. One in which I can look to that vast heavenly audience, my face cheated out, and tell them the thing that I've learned from my life's production: "To love another person is to see the face of God."

You Have Time for Just One More: